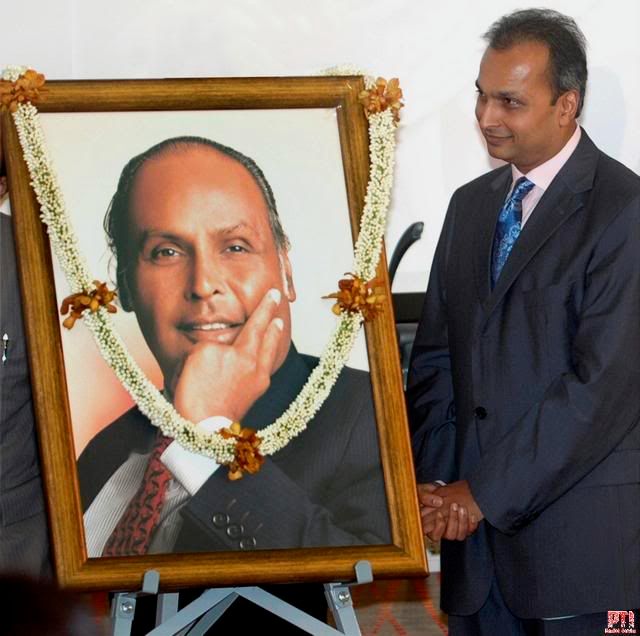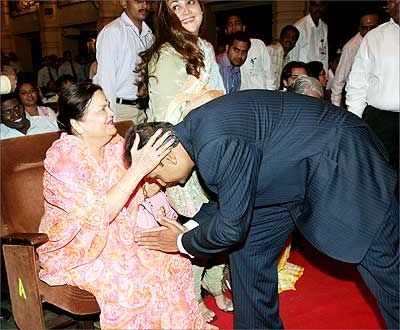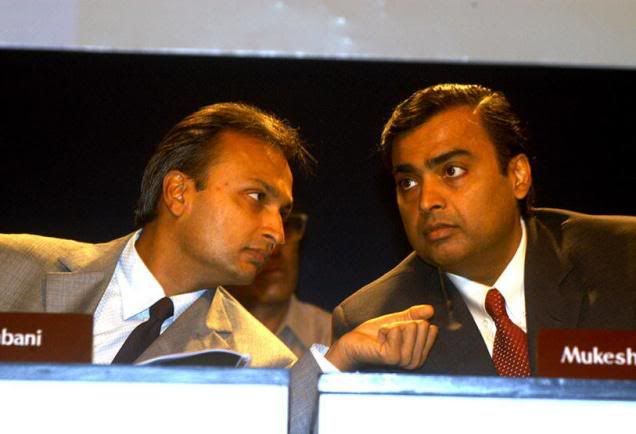 GOD BLESS HIM FROM SKY....
FATHER BLESS HIM FROM HEAVEN....
MOTHER BLESS HIM FROM HOME....
BROTHR BLESS HIM FROM HEART....
WOW... WHAT A LOVELY SON OF INDIA?

WE ARE POSTING OUR ASTROVIEW
ABOUT ADAG PACK STOCKS
BEFORE THAT WE HAVE LOOK AT ANILS
BIRTH CHART.
------------
BIRTH DATE...04.06.1959 TIME..05.05AM
LAT..18.55N/LON..072.54E
STAR..BARANI MOONSIGN..MESHAM(ARIES)
LAGNA..RISHABAM..ATHIYOGAM..AND..VANIKARANAM.
BIRTHNO.4.FATENO.7.NAMENO.1 WITH PYRAMID BASE.4
RASHI CHAKRA.
-------------
LAGNA..RISHABAM. SUN AND PUTHAN IN LAGNAM.
SEVVAI AND SUKRAN IN KADAKAM 3RD PLACE.
RAAKU IN KANYA IN 5TH PLACE.
GURU IN VIRUCHIKA IN 7TH PLACE.
SANI(SATURN) IN THANUSH 8TH PLACE.
KETHU IN MEENAM 9TH PLACE.
MOON IN MESHAM 12TH PLACE.
BHAVA CHAKRA
-------------
MOON IN 1ST PLACE. SUN AND PUTHAN SECOND PLACE.
SEVAI AND SUKRAN IN 4TH PLACE. RAAKU IN 6TH PLACE.
GURU IN 7TH PLACE. SANI IN 7TH PLACE.
KETHU IN 12TH PLACE.
AMSA CHAKRA
-----------
RAKU IN RISHABAM. SUN AND SANI IN MITHUNAM.
SUKRAN IN KADAKAM. GURU IN SIMMAM.
SEVVAI AND PUTHA IN KANYA. MOON IN THULAM.
KETHU IN VIRUCHIKAM. LAGNA IN MAKARAM.
THISA(DIRECTION) AND PUTHTHI(PATH)
----------------------------------
RAAKU THISA COMPLETED ON 23/06/2008 AND
NOW GURU THISA RUNNING. IN GURU THISA
GURU PUTHTHI(PATH) RUNNING UPTO 11/08/2010
KINDLY NOTE
------------
ALL THE TIMES AND CALCULATIONS BASED ON
VAKKIYA PANJAANG, WHICH IS FOLLOWED
IN ALL THE TEMPLES. THERE WILL BE LITTLE
DIFFERENCES IF YOU COMPARE WITH THE CHARTS
BASED ON THIRUKKANITHAM
IMPORTANT YOGAS
----------------
THE ABOVE CHART OF ANIL SEEMS LIKE A CHART
OF A NORMAL PERSON. BUT IF WE GO DEEP WE CAN
SEE WONDERS IN HIS BIRTH CHART. WE HEREBY
PRESENT A FEW BEFORE YOUR KIND ATTENTION.
1. LAGNA OWNER SUKRAN SAIL IN KADAKAM, BOTH IN
RASHI AND IN AMSHAM. THIS IS CALLED VARKOTHTHAMA
YOGA. THIS GIVES DYNAMIC, MAGNETIC AND PLEASING
PERSONALITY TO ANIL. ALLWAYS HIS VISION AND AIMS
ARE HIGH.
2. AS PER BHAVA CHAKRA MOON IS SAIL IN HIS LAGNA.
FURTHER IN RASI MOON IN MESHAM AND SEVVAI IN KADAKAM.
THIS IS NAMED PARIVARTHANA YOGA. ACTUALLY KADAKAM
IS DECLINE( NEESHAM ) HOME FOR SEVVAI. BUT DUE TO
ABOVE PARIVARTHANA AND 9TH VIEW BY GURU, BANGAM(ABORT)
HAPPENS TO THE NEESHAM AND IT BECOME A NEESHABANGA
RAAJA YOGA. THIS TELLS US, AT EVERY VENTURE OF ANIL
BIG TROUBLE FIRST AND HUGE WIN AT END.
3. AS PER BHAVA CHAKRA SUN AND PUTHAN IN SECOND
HOUSE FORM PUTHA ATHITHYA YOGA WHICH GIVES HIM
GENIUS MIND IN BUSINESS. FURTHER IN AMSHAM
PUTHAN IN KANYA (APEX HOME) CONFIRMS AND STRENTHEN
THE ABOVE YOGA.
4. KEETHU IN 11TH HOME VIEWED BY GURU BRINGS KOTEESHWARA
YOGA. FURTHER IN AMSHA KEETHU IN VIRUCHIKAM(APEX HOME)
CONFIRMS ABOVE YOGA.
5. SANI(SATURN) IN 8TH HOME SEEMS TO BE NEGATIVE.
BUT FOR RISHABA LAGNA SANI IS PATHAKATHIPATHI AS HE
OWNS 9TH HOME OF STHIRA LAGNA. SO SANI IN 8TH HIDDEN
HOME IS BIG POSITIVE. THIS GIVES SARALA YOGA.
WHICH ENSURE LONG LIFE AND INCOME FROM INSURANCE AND
SERVIVICE SECTORS.
6. APART FROM ALL ABOVE YOGAS IF WE SEE HIS AMSHA
CHAKRA RAAKU AND KEETHU ARE IN RISHABAM AND IN VIRUCHIKAM.
BOTH ARE APEX HOME FOR THEM. ( AS PER THE UTHTHIRA KAALAMIRTHAM
GIVEN BY MAHAKAVI KAALIDHASS RISHABAM IS APEX HOME FOR RAAKU)
ALL OTHER SEVEN SAIL FROM RAAKU TO KEETHU WITHTHOUT ANY GAP.
THE AMSHA LAGNA BREAK THIS LOCK AND FORM IN MAKARAM/KUMBAM.
THIS IS PERFECT KALASARPA YOGA. THIS MAY GIVEN TROUBLES
IN YOUNG AGE. BUT NOW WONDERS ARE READY TO COME.
IN BUSINESS ANIL WILL BECOME WORLD NO.1 SOON.
HE WILL STAY THERE FOR ATLEAST TWO DECADES.
CURRENT POSITION
==================
NOW GURU THISA AND GURU PUTHTHI IS RUNNING. NO PLANET WILL
GIVE POSITIVE RESULT IN OWN PUTHTHI.
SO THE STARTING OF SANI PUTHTHI ON 11/08/2010 WILL
BE A START OF NEW ERA. FURTHER ANILS RASHI ATHIPATHI
SEVVAI IN KADAKAM(DECLINE) FOR THE LAST 5 MONTHS WHICH
GIVES HIM LOT OF TROUBLE AND LOSSES.
THIS ENDS ON 27/05/2010 AND BRING THE EARLY SINGS OF NEW ERA.
GOLDEN DAYS ARE AWAITING FOR ANIL.
NOW WE ARE GIVING OUR VIES ABOUT ADAG STOCKS
---------------------------------------------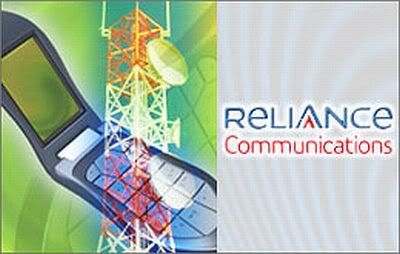 RCOM
-----
RCOM IS NO.1 STOCKS WE PREFER FROM ADAG GROUP.
THIS IS ONLY STOCK CAN TRADE BETWEEN 120 TO 1200.
DUE TO SEVVAI IN KADAKAM NOT ONLY RCOM BUT ALL THE
TELECOM STOCKS NOW IN YEAR LOW. FROM 27/05/2010
THIS WILL CHANGE.
RCOM AND AIRTELL ONLY CAN UTILIZE
3G ALLOCATION FULLY. PUTHAN CONTROL COMMUNIATION.
SEVVAI CONTROL TELECOM. KETHU CONTROL DATA TRANSFER.
SANI CONTROL WORKER STREANTH. GURU CONTROL FINANCE.
ALL ARE GOOD IN ANIL CHART. REMINE KALASARPA YOGA.
RCOM WILL DO WODNERS IN FY2011 AND IN FY 2012.
OUR BEST ADVICE ACCUMULATE IN DIPS BEFORE 27/05/2010.
AND SEE 1000% GROWTH IN TWO YEARS.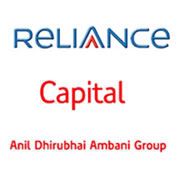 RELIACE CAPITAL
---------------
REAL GEM IN ADAG GROUP STOCKS. SEE SERVICE AND INSURANCE
SECTORS ARE POSITIVE FOR ANIL. RELCAPITAL WILL BECOME THE
INVESTMENT DESTINATION OF INDIANS.
HUGE FUNDS CONTROL BY KETHU. FINANCE BY GURU. ACCONTING
AND SERVING WITH FINACIAL PRODUCTS CONTROL BY PUTHAN.
AS ALL ABOVE ARE POSITIVE FOR ANIL RELCAP MAY GET BANKING
LICENCE AND DO WONDERS IN BANKING SECTOR.
WE ADVISE TO ACCUMULATE THIS STOCK IN COMMING DIPS
AROUND 600-700 AND HOLD IT FOR 4-5 YEARS.
NOW RUNNING GURU THISA WILL BRING MAXIMUM REWARDS.
WE EXPECT ATLEAST 500% GROWTH.

RELIANCE INFRA
--------------
WORKING FOR INFRA/POWER PROJECTS CONTROL BY SEVVAI.
WORKING TOWARDS THE GROWTH OF NATION CONTROL BY
GURU AND SANI. NOW THIS STOCK IN DECLINE POSITION AS
SEVVAI IN DECLINE POSITION FOR LAST 5MONTHS WHICH
WILL END ON 27/05/2010. BEFORE THAT ACCUMULATE THIS
STOCK. YOU CANNOT RUN AND CATCH AFTER THE RALLY
STARTED. HUGE WORKS WILL BE DONE BY THIS FIRM TO
THE NATOION IN COMMING DAYS. AS SEVVAI AND SUKRAN
BOTH IN KADAKAM FORMING MATHANAGOPALAYOGA THIS
FIRM MAY ENTER INTO REALITY.
ANOTHER 500% GROWTH COMPANY.
RPOWER
------
THE POWER GENARETION CONTROL BY SEVVAI AND
THE RAW MATERIAL COAL CONTOL BY SANI.
AFTER GETTING A RELIEF RALLY FROM 27/05/2010 T
HIS STOCK WILL SEE SLOW AND STANDANDARD GROWTH.
INVESTERS CAN ACCUMULATE AND HOLD WITH 5-10
YEAR TARGETS.
RELIANCEMEDIA
--------------
RELIANCE MEDIA CONTROL BY PUTHAN(COMMUNICATION)
SUKRAN(ARTS AND FINE ARTS) RAAKU(TECHNOLOGY).
YOU CAN PLAY SPECULATION GAME HERE. SURELY
THIS STOCK IS TRADERS DARLING. BUY IN DIPS AND
SELL IN RALLY. KEP THIS MANTRA FOR NEXT 5YEARS.
RNRL
-----
COURTS CANNOT SOLVE THE DISPUTES BETWEEN
RIL AND RNRL. AS PER CHARTS BOTH ANIL AND
MUKESH HAVE UNLIMITED LOVE ON EACH OTHER.
SOON FAKE WALLS WILL BREAKDOWN.
AS PER OUR VIEW IN COMMING DAYS
RIL AND RPOWER WILL HOLD EQUAL SHARE IN RNRL.
RIL WILL SUPPLY GAS AND RPOWER WILL GENARATE
POWER. PLEASE WAIT FOR SOMETIME.
---------------------------------------------------------------------

WHERE ARE YOU
RUNNING ANIL?

DONT RUN TOWARDS MILLIONS.
TRILLIONS ARE RUNNING TOWARDS YOU....

DONT RUN TOWARDS INDIA NO.1.
GOD RESERVED WORLD NO.1
FOR YOU.... FOR ATLEAST TWO COMMING DECADES....

DONT RUN TOWARDS POWER BROKERS.
SEE.... GOVRNMENTS ARE GETTING READY
TO DANCE ACCORDING TO THE
DICTATION OF YOUR FINGER TIPS....

DONT RUN TOWARDS COURTS FOR JUSTICE.
YOUR MOTHERS LOVING HEART IS
BEAT AND PRAY FOR YOUR PEACE.....

GOLDEN DAYS ARE AWAITING FOR INDIA.
GOLDEN DAYS ARE AWAITING FOR YOU.
BEST WISHES.... FROM TEAMNIFTYSIGN....